Let your employees participate in the Neos Con gathering
At the Neos Conference, we believe that open-source software and the sharing of knowledge are fundamental to innovation and progress. That's why our conference is more than just a series of talks - it's a gathering of a community that shares a passion for open-source web development. If you're looking to invest in your team, grow your business and join the vivid open-source community, then you're in the right place.
Our conference is the perfect opportunity for your team to learn from experts and explore new ideas and technologies as well as gain new knowledge and skills that they can bring back to their workplace. It's all about the latest trends and best practices in Neos but also far beyond. A big share of talks focuses on general industry trends and is thus a great opportunity to broaden your team's horizon.
Networking and team building
Next to the inspiring talks, a conference is obviously a great chance for networking. Send your team to Neos Con and they might come back with new contacts open for collaboration and fruitful business partnerships. They can connect with other professionals in the open-source community and share their own knowledge and experiences.
Not to underestimate is also the team building effect among your employees themselves. A shared conference experience can build team cohesion and improve communication and collaboration among team members. But it's not all about work - our conference is also a chance to unwind and have fun with like-minded people who share their passion for web development. With live-music, delicious food and plenty of opportunities to network and socialize, your team will leave the Neos Conference feeling inspired, energized, and part of a larger community.
A motivating benefit for your employees
Sending your employees to the Neos Con demonstrates your company's investment in their professional development. That brings a huge boost to their motivation and thus their engagement in their work. So it can be a building block in increasing employee satisfaction and loyalty.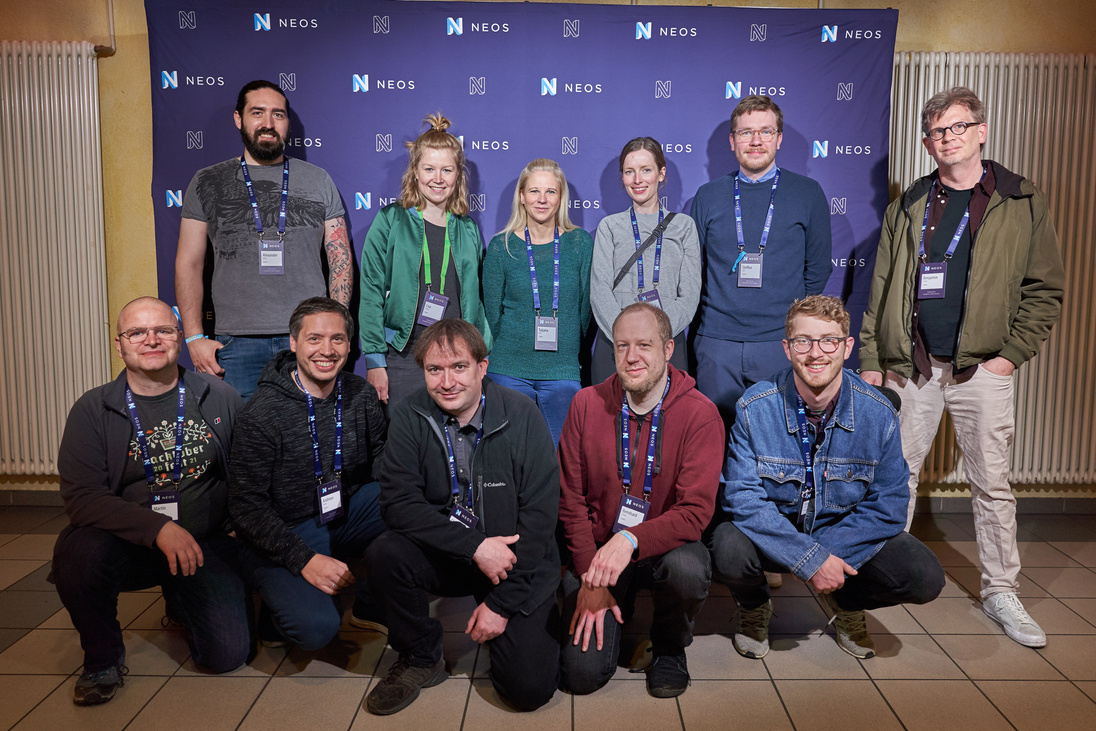 Our company team package: 3 tickets for the price of 2
You are convinced of sending your team to Neos Con? Great! Then we have something to offer. You get a package of three tickets for the price of just two – precisely you'll pay only 940 € instead of 1.410 €.
That's quite a reduction, isn't it? Of course you can also buy two packages for larger teams. That would add up to 6 tickets for 1.880 € instead of 2.820 €.
A small company investment for a great return.
Get your team Neos Con tickets