Roland Golla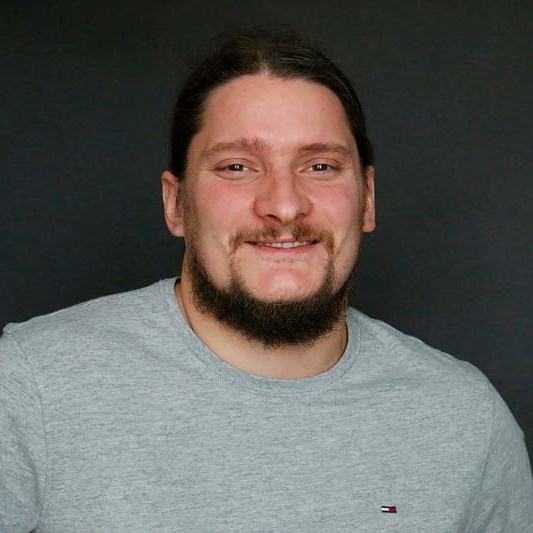 The 2003 graduated IT specialist for application development with a focus on PHP backend development worked for many years as a senior web developer and lead developer for large CMS portals and high-turnover eCommerce solutions. Since 2013, his work has focused on Clean Code and software quality.
Used technologies include backend PHP fullstack frameworks Symfony and Zend. In addition, very good skills in AngularJS, NodeJS and Responsive Design. Used test frameworks are PHPUnit for PHP code and DalekJS for automated frontend testing.
Quote: "With the PHP training courses of the "Entwicklungshilfe" we give web developers the opportunity to implement the learning contents immediately on their own computers. So hands-on is our top priority here."
Never Code Alone
Initiator
Featured talk