Conference Day 1
10 May 2019
Center Stage
Studio Stage
9:00
Registration & Breakfast Snacks
Check out the venue, grab a snack or coffee, make your self at home!
Let's get Neos Conference 2019 started!
10:15

Neos Conference 2019 Welcome Keynote
Center Stage
A lot has happened since the last Neos Conference! You'll get an overview about the recent developments and current plans, as well as ideas we are currently pondering with.
11:05

Making Accessibility Testing Suck Less: An Intro to Pa11y
Center Stage
Often the hardest part of any problem is simply how to get started. On the ever-evolving web accessibility is a matter of ongoing importance: the brilliance of your code or sleekness of your UI is inconsequential if your app or website is unusable to some of your users. With a million other issues already on your plate how do you find a way to get started on accessibility testing? Pa11y to the rescue! Pa11y is a lightweight command-line accessibility testing tool with enough flexibility to integrate results into your current testing process. This talk will explain what pa11y does and does not cover, review examples of both command line and scripted usage, dive into the pa11y web service and show how to modify output to work in your current testing setup. Bonus content: how to convince the rest of your team and business why accessibility is worth prioritizing and how getting started with low-hanging fruit can vastly improve your product.
11:05

All others are B***S***
Studio Stage
A comparison between different CMS Systems like WordPress, Neos, TYPO3, Drupal, and Pimcore, in terms of design, technique, and community. What are the strengths and weaknesses of them according to their own communities?
11:40

CKEditor 5 extensibility in Neos UI
Center Stage
Now that CKEditor 5 is the default editor in Neos, we'd like to showcase how you can use its customizability and flexibility inside the Neos UI.
Based on practical examples, we'll walk you through the core CKEditor 5 concepts you need to know. Then, we demonstrate how you can reach these APIs from within the Neos customization layer, and control that functionality with custom UI elements in Neos.
11:40

RE.A.L.ity Check – successful agile projects without quotation and contracts – 6 top-tips how it actually works in practice
Studio Stage
12:15
How to build a state-of-the-art Neos project in 2019
Center Stage
As Neos and its community grows, we encounter more and more approaches to common problems. The team agreed on a set of rules and patterns that will help creating state-of-the-art Neos projects.
I will present and illustrate these findings, hoping to lower the hurdles for newcomers and perhaps showing experienced Neos developers improved ways to tackle their next project.
12:15

TestCafe and BrowserStack: Test your WebApp everywhere
Studio Stage
Developing and maintaining large web applications, without breaking them, is quite time consuming. For this reason we created end-to-end tests, but they still can be frustrating, especially when you need to support multiple browsers.
With TestCafe you get a powerful tool to automate your end-to-end tests, which is super easy to use and ultra lightweight compared to Selenium.
In combination with BrowserStack you are able to run all TestCafe tests in a bunch of different browsers, versions and environments.
Together we'll set up a small project, have a live view on how to write your tests and watch TestCafe doing its work.
Enjoy snacks and drinks, and have a great time talking to other attendees and speakers!
14:15
Clean Code === Mental Health
Center Stage
Automated testing is important for health, teams, employer branding, employees and simply everyone. Of course also the customers.
The health of employees is important and nervous failures last a long time and may not heal at all. Programmers are not aware that headaches and other warning signs can destroy entire lives. The topic of health is very topical at the moment and I would like to give a report about my own nervous breakdown, protect others from it in the future and develop an awareness for it. If we work together, we can increase the working conditions in IT and thereby also bring the location forward.

The talk also shows many advantages for companies to introduce sustainable and efficient software development. In addition to better working conditions and more motivated employees, they also become an attractive employer. Good working conditions are an important part of employer branding. Those who produce faster and better software naturally also have an important competitive advantage. The topic is also highlighted here, because automated processes save a third of the time. This offers many opportunities to improve the team and the software.
14:15

Little dirty tricks from the dark corners of Fusion and Frontend
Studio Stage
Do you love frontend, too? How do you feel about responsive newsletters? And what about the perfect typographic scale? How can we break out of the content-box? And where can Neos bring his power into all this with Fusion? In this talk, Jon will present practical techniques and bright ideas developed in real-life projects and show how to solve your challenges faster and smarter.
Warning: You will not be able to unlearn what you'll learn in this session.
14:50
Large Scale Neos
Center Stage
Building a small page with Neos is piece of cake. But building a business critical content applications that handle 1 million nodes and 10 thousands of assets fast and stable needs some considerations. This talk is about tools and best practices on how to build projects on Neos that scales.
Back in 2013, we started to play around with Neos to build our first rather small pages. Now, 6 Years later the system matured as well as the projects. Currently we are building business critical content applications with Neos that handle 1 million nodes and ten thousands of assets. In this talk I will present best practices and building blocks that we use to build Neos application that scale.
14:50

Discuss with the Core Team
Studio Stage
This is an open Question and Answer session with the Neos Team. We're happy to answer any kinds of questions, solve hands-on problems you might have in your daily work, or explain our thinking about future directions.
Please bring your questions and issues :-)
15:25

Case Studies I
Center Stage
15:25

Getting it right: Docker for Development
Studio Stage
Are you using Docker for development, because … it's the future? And sometimes wish you had your boring, but nicely working development environment back? Containers certainly are the future, now let's identify and sort out all those little problems which keep you from using it today effectively.
When Docker hit the scene, many developers (including me) started using containers as a lightweight alternative to virtual machines. It was promising to use Docker as a local environment for development which would closely match the software running on the production servers. But the cake was a lie, all sorts of practical issues spoiled the fun.​
In this session I'll share what I learned throughout the last four years of using Docker as a development (and production) environment and how you can create your own set-up taking full advantage of the benefits containers provide. See an example for a fully working solution tailored to Neos and Flow and learn how it works internally.
Neos Conference is not just about the talks, but also about the great discussions and inspiration you'll find in the breaks!
16:35

Debugging Neos
Center Stage
16:45

Neos & SEO - the next level
Studio Stage
The SEO topic is old, but there are continously new requirements and better ways to communicate to search engines what your content is about. I'll show what mechanisms in Neos and which community packages help you to achieve great results like the YoastSEO for Neos integration.
Of course good content is one of the most important things and should be the focus when trying to get great search engine visibility. But there are also many technical things that need to be done right:
Microdata for semantical content
Metadata for the site, authors, images and other rich content
Keywords on what your content is about
Canonical urls, pagination information, etc…
Neos and the SEO package allow you to add the basic metadata easily and you can use Fusion to quickly extend other information. But there are community packages which will let you easily configure micro data for all content types. Or even give your editors an easy way to enter and check their SEO on individual pages via the YoastSEO integration.
And why not also think about the next level and how to integrate information from other sources in a way that helps editors to decide what to edit, what to keep and where to achieve biggest impact with their limited time.
At the end of the day, we'd like to do a group Drone photo outside the location with all participants!
19:20
Neos Award 2019 & Closing Day 1
Center Stage
We'll have a great party in a beach club nearby the conference location - there's plenty of time to party, dance, relax, discuss, and talk :)
Conference Day 2
11 May 2019
Center Stage
Studio Stage
9:00
Arrival & Breakfast Snacks
After day one is before day two! Get a coffee and join us for the second conference day.
10:00

JavaScript: The Absurd Parts
Center Stage
JavaScript is without a doubt one of the most successful programming
languages in the universe but it's also one of the most quirky. Apart
from the several bugs that were introduced during JavaScript's initial
conception it became clear that programming languages on the web exist
under constraints that shape their development in peculiar ways — and
nowhere are the ways more peculiar than in JavaScript. This
interactive talk explores the absurd aspects of JavaScript that the
language accumulated (and never got rid of) in its lifetime. Some
absurd features are quite old, some are rather new and some so freaky
that you've probably never even heard of them, so buckle up!
10:00

The Art Of Making People Care
Studio Stage
10:35

Lua as a second language
Center Stage
If you have trouble deciding what language you should add to your skill set, join us and discover how Lua fits in backend development.
Being fast, lightweight and embeddable, Lua got its reputation through game engines and desktop applications. With rise of microservice architecture popularity in building web applications, Lua is also becoming an important player in web development. We'll show how Lua fits in backend development, how it can be used in Redis and Nginx and how to use that combination to build fast and powerful web applications.
10:35

Designing a 21st century Learning Management System with Neos and Flow
Studio Stage
New frontend technologies and innovative apis, frameworks and toolkits are coming out all the time and they are usually very good. However the mainstream LMS did not evolve at a matching pace and there are many reasons behind this. Obviously none of the editors or the communities wanted to unsettle their regular customers with too much new features. At the same time, neither were they ready to invest gradually into completely renewing their plaforms as that would really take a rethinking of core design and UIx choices.
In this talk the audience will journey into understanding and experimenting what it takes to build an LMS platform that fits into its time: the 21st century, with all its technological revolutions including reactivity, containerization and event driven applications, components based approach to building UIs, using awesome frontend frameworks and more…
Neos and Flow provide the perfect technical framework for our talk as we will use these tools to demonstrate and illustrate the main points of our presentation.
11:10

Atomic Fusion for Large Projects
Center Stage
The Atomic Fusion design pattern gained a lot of popularity in the Neos community. This talk shares best practices derived from our experience with large Neos projects, explains how to easily adapt this pattern and shows how to keep an eye on regressions without making an effort.
Starting with the fundamentals of creating reusable Fusion Components by using Neos core functionality, the first part of the talk concentrates on practical examples of the Atomic Fusion design pattern as a basis. The second part centers around the usage of this pattern in large projects, advantages for the development workflow and how it may affect the work of your integrators. The last part focusses on the review process and how to detect regressions and unintended side effects when changing low level components without knowing every last bit of the project.
11:10

Performance-driven websites with AMP
Studio Stage
Accelerated Mobile Pages (AMP) is gaining traction when building websites, especially for sites with lot of content. Benni Mack, TYPO3 Project Lead, dives behind the scenes of AMP and the performance gains, and demonstrates the benefits of building websites with AMP.
11:45

Dinosaurs and Microservices: Why Architecture Matters
Center Stage
For 160 million years, dinosaurs ruled the world. Then, pretty quickly, and with very few exceptions, they became extinct. Surely, there is something to learn here that will help us to improve the architecture of our software systems.
We will approximate the topic by trying to answer two pivotal questions: what would Charles Darwin say about microservices? And: is COBOL still relevant?
11:45

7 Easy Steps To Improve Your Flipcharts
Studio Stage
Shape your future as a visualizer! Find some easy steps to work on figures, graphic elements, fonts and hand lettering techniques. Learn how to gradually develop the basics of a visual language. Skip the projector, long live the flipchart.
12:20
Lightning Talks Neos Con 2019
Center Stage
Enjoy lunch and have a good time :-)
14:15

CKEditor - contentEditable now & Then
Center Stage
14:15

The Event Sourced Starship
Studio Stage
In the domain of fictional starship operating systems, there are a lot of messages being transmitted between subsystems - with an event store as single source of truth. We'll have a look at the responsibilities of Node and Neos in this project, which now Can Also Run Starships.
14:50
DDD in Neos yesterday and today
Center Stage
When the development of Neos began, the infamous "Blue Book" by Eric Evans was just released and it was clear that Domain-Driven Design would play an important role for the underlying Framework Flow.
A lot has changed in the 10 years since then, but DDD still has a major influence on the architecture of Flow and Neos and the way we build software in general.
In this talk I want to give you an impression on how our perception of DDD changed throughout the years and how it affects our work on Neos today. Additionally I'll provide some useful techniques that can help you to tackle complexity in your software projects.
14:50


Challenge Neos with Biotec E-Commerce
Studio Stage
Take 80k Content Nodes in 28 dimensions, a server architecture with CDN, load-balancing over three server nodes, searching with the power of elastic as well as an Azure SSO and some 'well defined' external SOAP and Rest interfaces, challenge a motivated agile team with it and see what we've learned.
Miltenyi Biotec is one of the largest German and globally important biotechnology companies. Founded in 1989, the company develops products and services in the field of cell separation and analysis. wysiwyg* realized the new corporate and e-commerce website in close cooperation with the customer and other project partners.
A dynamically growing product portfolio, 18,000 articles in 28 country versions, customer-specific prices and numerous product-related documents (data sheets, manuals, certificates), complex search algorithms, special content and legal requirements in the scientific environment, various data sources, interfaces, system partners… Exceptional circumstances require extraordinary measures - a software hybrid from Neos CMS (frontend & editorial office), Intellishop API (products, prices, PIM), and Microsoft Azure Cloud (customer data).
In the interdisciplinary scrum team, the complex requirements were determined, broken down into user-centered stories and corresponding solutions iteratively implemented and optimized over more than 2 years with a up to 10+ member team.
We're talking about: - How to handle the huge amount of data with neos and cache them with Redis - How to import them efficiently and make them searchable with elasticsearch - We've learned that it is important to test the different APIs by ourselves - integrate several APIs from different providers (Azure, CRM, Shop) into Neos
15:25

Case Studies II
Center Stage
15:25

Service Worker for CMS Websites
Studio Stage
The Service Worker API is mostly used in the context of Progressive
Web Apps, but it can be enormously useful for all kinds of web
products. Service Workers can be used to create newfangled web-based
mobile applications, but can also supercharge the performance of
existing CMS web sites — and you need is a tiny bit of JavaScript (and
maybe even less). This talk briefly dives into the depth of
Progressive Web Apps, explores the inner workings of the Service
Worker API and concentrates specifically on how you can wield the
power of the Service Worker to improve the performance in your
projects.
Enjoy the afternoon coffee before attending the last sessions.
16:45

(Understanding) OAuth 2... for Real?
Center Stage
OAuth2 is often seen as some kind of magic and many developers are struggeling to get into the topic. But in reality OAuth2 is a straightforward way for authorizating a variety of applications. In this session we will take a look at the protocol flow and the different grant types.
Working with OAuth2 can be a real pain whether on client or on server side. The standard introduced in 2012 is still a so called proposed-standard and every implementer interprets this standard differently. For developers the OAuth2 flow is often seen as some kind of magic and many of them are struggeling to get into the topic. In this session we will take a look at the protocol flow and the different grant types. In addition to a theoretical overview we will implement an OAuth2 Flow in a futureproof and safe way.
16:45
Neos as hybrid CMS / beyond Neos
Studio Stage
In recent years, there have been discussions and developments in the area of static sites. Today, the editor doesn't need to write the plain HTML, but he can use static site generators like Jekyll, Next, Hugo or Gatsby. The generated pages are really fast, even without caching on the server-side.
This leads us to our topic of the talk: Why should I generate a static site? Which tools could I use? We would like to show you two different approaches based on Neos for content editing.
With Photon, Christopher developed a package that enables Neos itself to generate static sites and you get the benefit of the great editor user experience and the fast site.
In the second approach we use Neos as a content aggregator and Gatsby consumes the content via a GraphQL API to generate the static site. So here Neos is not used for rendering, but for curating and aggregating content.
17:20
Announcing the Event Sourced Content Repository
Center Stage
In this talk, I'll demonstrate the current status of the Content Repository rewrite, which has been in the making since almost two years. Since last year's conference, where we demonstrated an early prototype, we've made good progress to implement many of the remaining core features, and to stabilize the architecture.
Besides the technical aspects, I'll explain the ideas behind the new CR, especially focussing on how this enables new end-user features.
As we are approaching a state where you can start playing around with it as a developer, I'll also explain in which kind of Neos instances you can start trying it out, and outline the plan on how to get to version 1.0.
Thank you all for joining Neos Conference 2019; hope you had a great time :-) Have a safe trip home and see you next year!
Neos Conference in Numbers
Why Neos Conference?
Neos Con - Reaching beyond yourself

Neos Conference is on a mission to inspire people by demonstrating cutting edge technology, encourage everybody to think "out-of-the-box", and connecting technological entrepreneurs with enthusiasts. Therefore the conference is for developers, technical leads, CTOs, and everyone who's willing to learn something new and wants to challenge the status quo!

All talks impart sophisticated technology-knowledge about modern concepts, methods and not your average step-by-step online-tutorial to the audience. Neos Con is about the "why" and not about the "what", it's about understanding the bigger picture and not the 21st 3-step-manual, it's about learning something new and sharing knowledge with each other, it's about growing beyond yourself, it's about getting inspired, and last but not least, it's about having fun together.

60% of the talks are about Neos & Flow - obviously, it's the Neos Con ;-) In addition, 40% are not-Neos-related topics and add deep insights about technology, testing and how to improve your whiteboard skills ;-)
The day before the conference there will be a free full-day workshop "Neos from 0 to 100" directly from the Neos core team, where Neos beginners will learn how to implement a project using a real-world example.

---
What you get with your ticket!
A ticket grants you entry to Neos Conference on May 10/11, 2019, all talks and direct access to the Neos Core Team and guest speakers.
Over 28 international speakers, covering more than 30 topics
Direct contact and networking possibilities to all speakers & Neos core team members
Full coverage of drinks and food during the conference
Exclusive t-shirt, stickers, and other great swag
Amazing events before, during and after the conference like Community Warum-Up, Neos Con Party and After-Conference Neos Sprint
---
Rewatch all previous Talks
You'll fall in love with Dresden!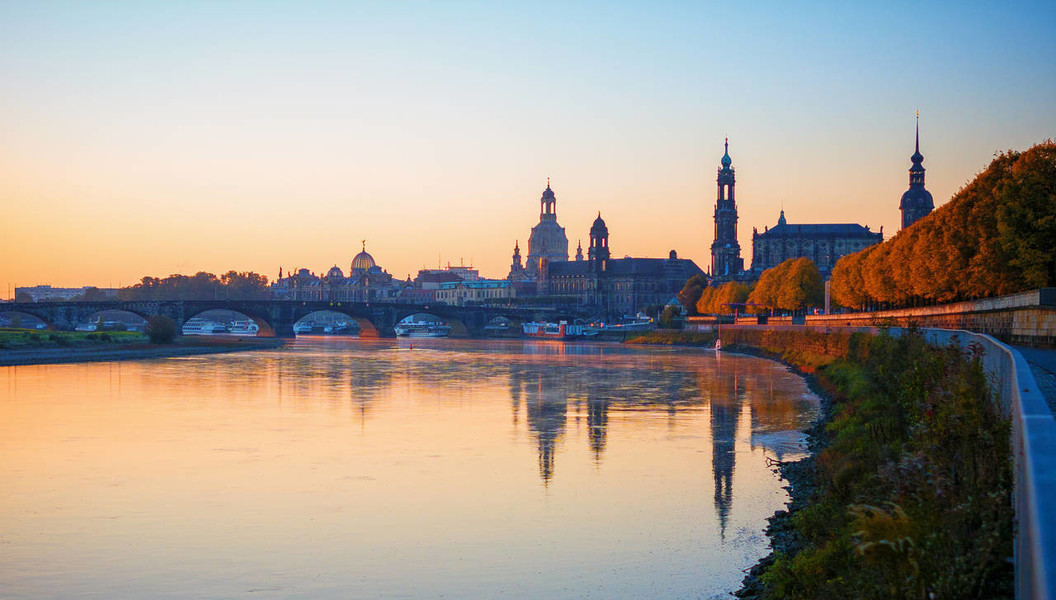 Sponsors
We would not be here, without the contribution of so many people around the world, as well as Neos Conference would not be such a success without the sponsoring of multiple great companies!
We're really grateful for all the trust and support our partners shared with us.
---
Want to support Neos Conference?
---
Neos Conference Code of Conduct
All Neos Conference participants, speakers, sponsors and volunteers are required to comply with this Code of Conduct. The organisers will enforce it throughout the event. We expect everyone involved to work together to help ensure a safe environment for all.